The use of digital platforms in India has been rising steadily ever since the Ministry of Electronics & IT announced the creation of Digital India. According to analysts, the Future Scope of Digital Marketing in India plan could increase the GDP by up to $1 trillion USD by 2025. It can also aid in a variety of other areas, including the creation of jobs, increased labor productivity, expansion of the private sector, and governmental revenue generation
According to a Goldman Sachs report, digital marketing will have a future value of US$160 billion by 2025, which is three times its current value. This figure only applies to the Indian internet industry.
FUTURE OF DIGITAL MARKETING
Recent years have seen a steady rise in digital marketing. The upcoming years appear to continue this growth trend in an upward direction. Opportunities will continue to arise in this field, and every digital marketing professional will need to stay on top of the most recent developments.
Internet use has increased since the Covid-19 pandemic. Nowadays, almost everything can be done online, including ordering prescription drugs and food delivery to your home. The use of digital marketing is a crucial tool for meeting the growing consumer demand.
Future generations will be immersed in the digital world and used to conduct all of their business online. Companies that have not yet entered the world of digital marketing must do so right away.
THE GROWTH OF DIGITAL MARKETING
The expansion of digital marketing in India alone explains this topic's scope. In India, there are a plethora of flourishing digital marketing agencies that support businesses with their marketing requirements. The growth of digital advertising in India is primarily due to these digital marketing agencies.
India's expansion of digital marketing
Let's now look at the employment opportunities in digital marketing and the pay rates for experts in this field.
Check out these Top SEO Interview Questions and Answers to prepare for an SEO job!
JOBS AND SALARIES IN DIGITAL MARKETING
Let's discuss the various roles you can play in the field of digital marketing before discussing how to launch your career in this field. We'll also review the pay scale for experts in this field. The pay for professionals in the field of digital marketing varies depending on the job role. The number of positions available and the compensation package, according to the source Ambition Box, are listed below:
Employment and Pay in Digital Marketing
Let's learn a little more about these digital marketing job roles and their available compensation.
Digital Marketing Manager
Before we talk about how to start a career in digital marketing, let's first talk about the various roles that you can play in this industry & the Future Scope of Digital Marketing. We'll also go over the pay range for professionals in this area. Depending on the job role, different professionals in the field of digital marketing are paid differently. According to the source Ambition Box, the number of positions available and the salary range are as follows:
Pay and Employment in Digital Marketing
Let's find out more about these positions in digital marketing and the pay that is offered for them.
SEO Specialist
SEO experts evaluate, recommend, implement, and evaluate changes to the company website that will make it more search engine friendly. They also maintain performance reports and put keyword research strategies into practice. An SEO specialist can expect to make between 1 LPA and 4 LPA as their base pay. There are many SEO career options available today.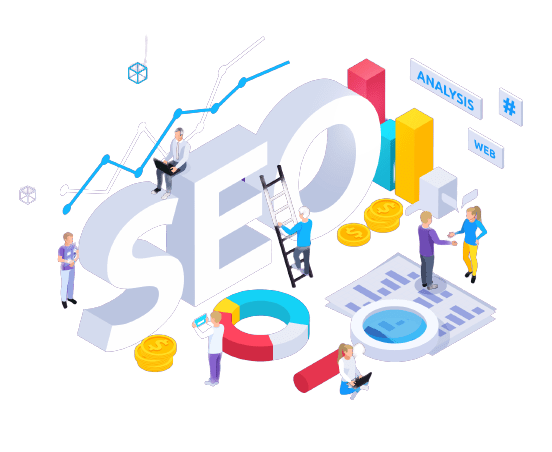 Search Engine Marketer
Due to the distinction between SEO and SEM. Additionally, their pay varies. Making sure that the business is appropriately exposed to potential customers on search engines is the responsibility of a search engine marketer (SEM). An SEM's objective is to increase website visibility through the use of paid search, contextual advertising, organic search results, and other strategies. An SEM can earn an average salary between 2.57 LPA and 7.34 LPA.
Social Media Marketer
Digital marketing in India offers many opportunities for social media marketers. According to the company's brand voice, social media marketers publish text messages, images, and videos on various social media platforms. The starting pay for a social media marketer is approximately 1.79 LPA, with a potential ceiling of 7.26 LPA.
Web Analyst & Data Analyst
The team that develops websites may include web or data analysts. Data management, data analysis, web projects, data integrity, and web server security are among these professionals' primary duties. These professionals' salaries range from 1.8 LPA to 6.6 LPA.
Content Marketer
The entire digital marketing team should have a content marketer as their representative. The team's content, which aims to engage the target audience, is created by these experts. In India, content marketers can expect to make between 3.7 and 10 LPA.
Email Marketing
In order to generate leads, email marketers create email marketing campaigns to advertise products, pages, or services. An email marketer can earn between 2.2 LPA and 10 LPA. Professionals with 0 to 3 years of experience make an average of 5 LPA.